This small-town horror just won't go away.
Harrower–a new four-issue limited horror series from BOOM! Studios–will hit comic book stands early next year, and a preview of the cover artwork can be seen on this page. The main cover of Harrower No. 1 was rendered by series artist Brahm Revel–with variants drawn by Erica Henderson, Michael Walsh and others.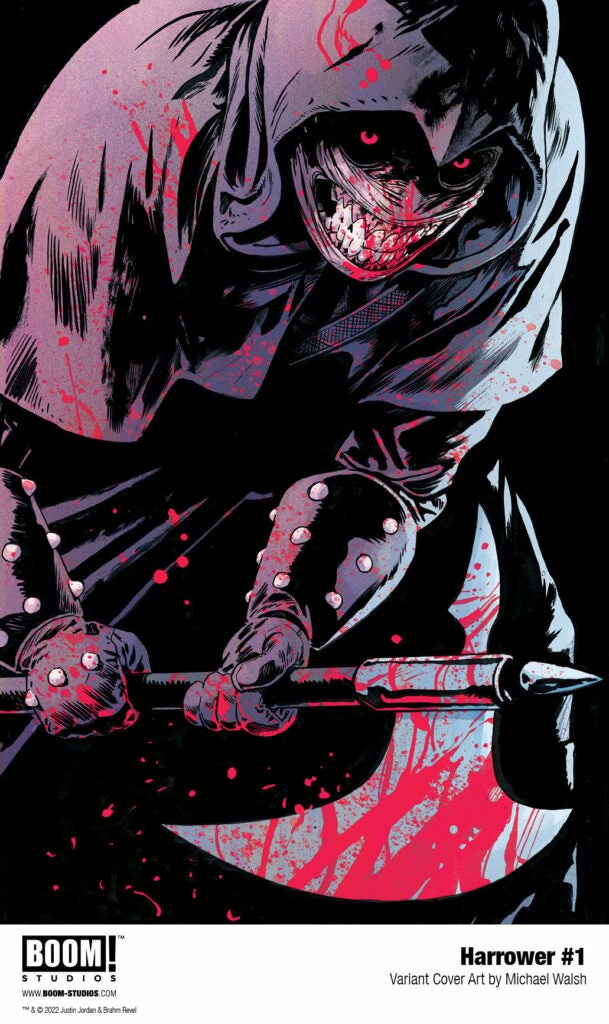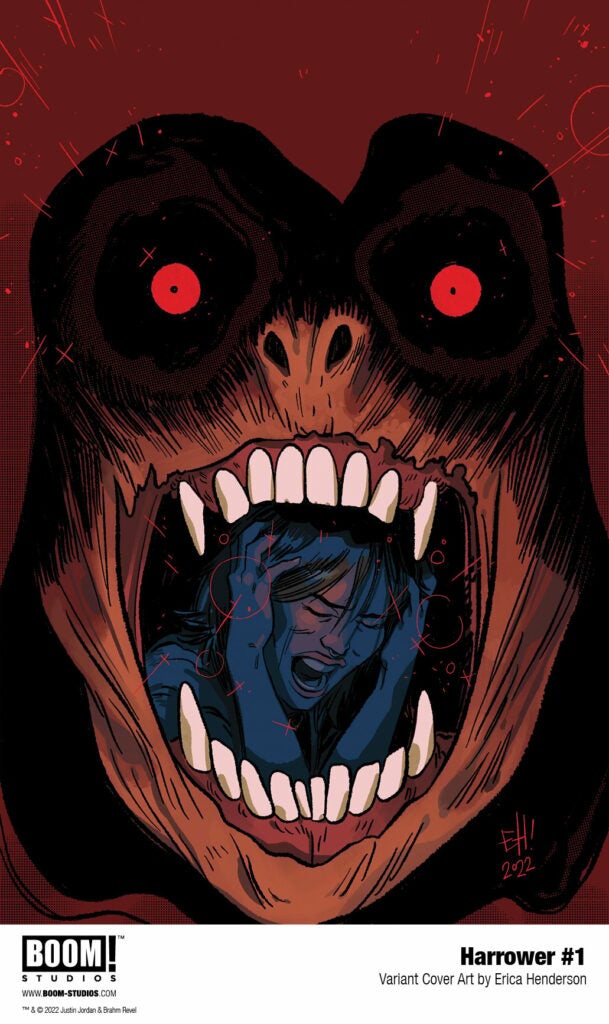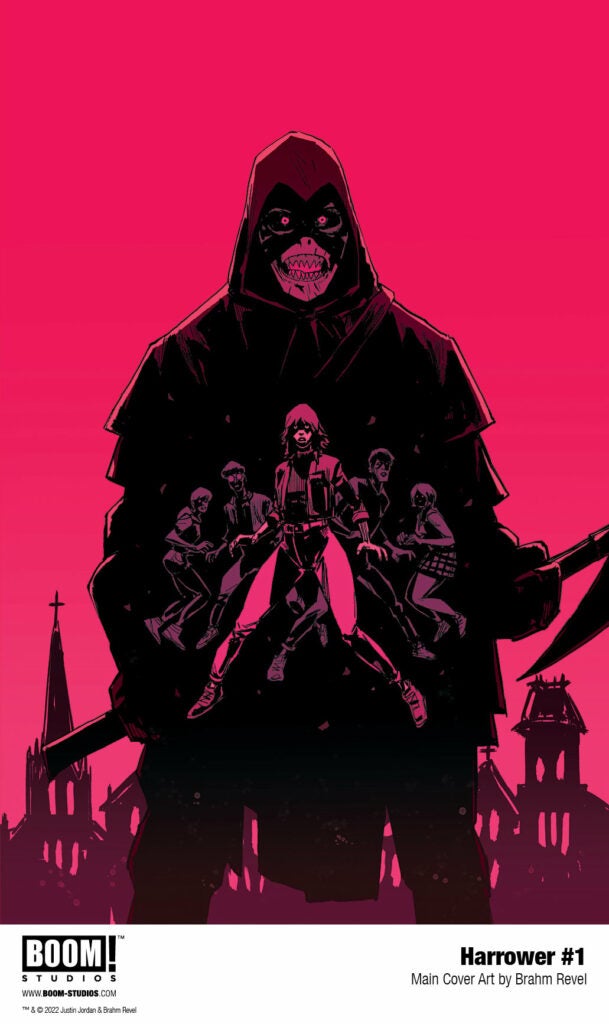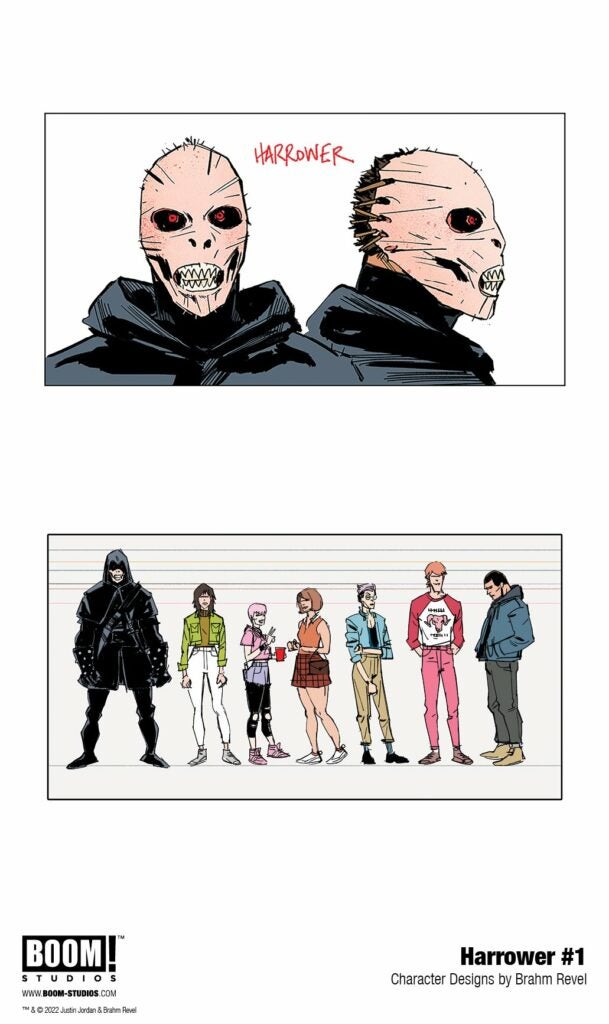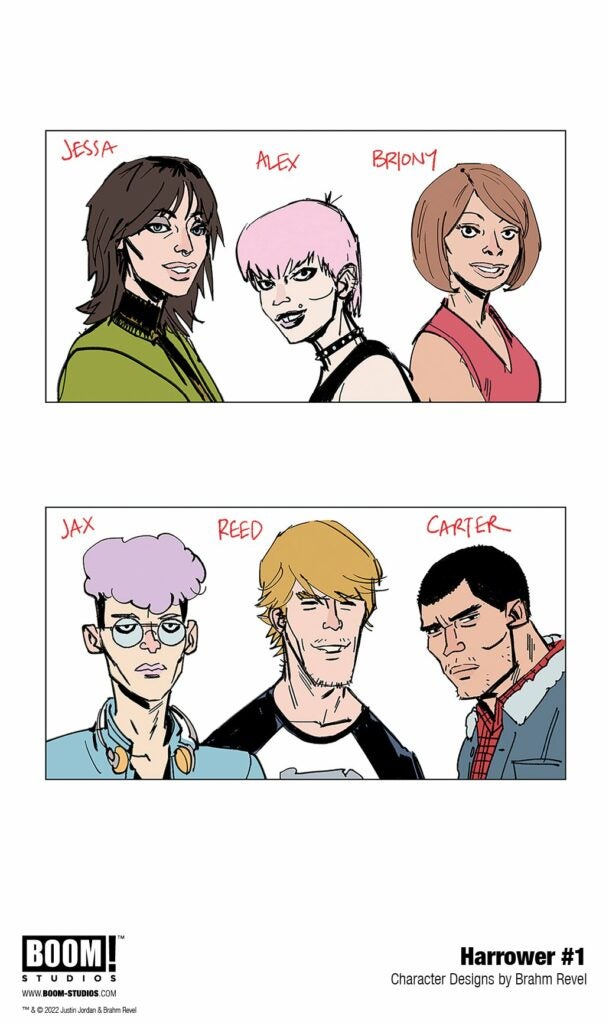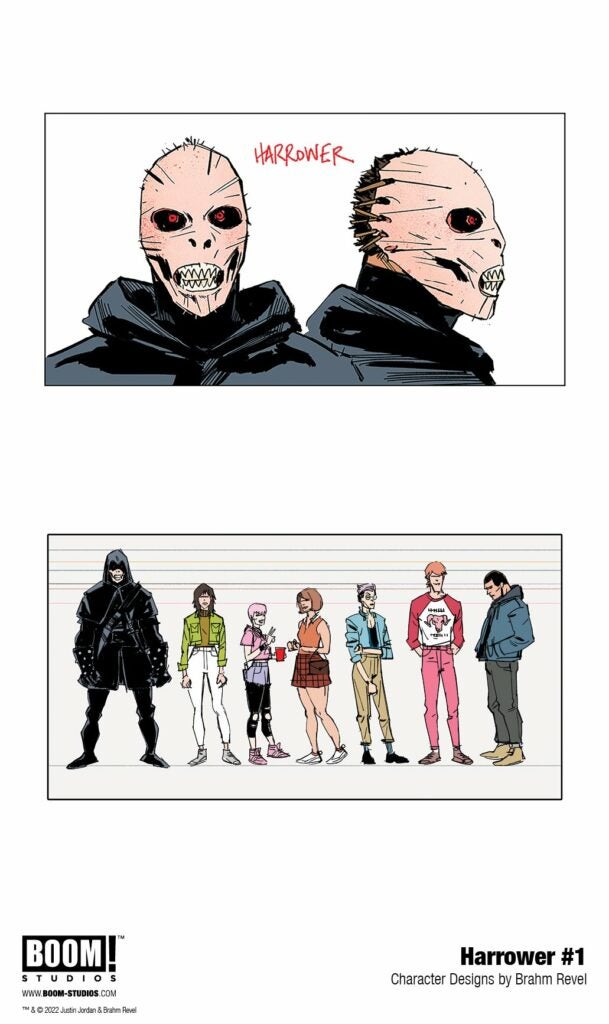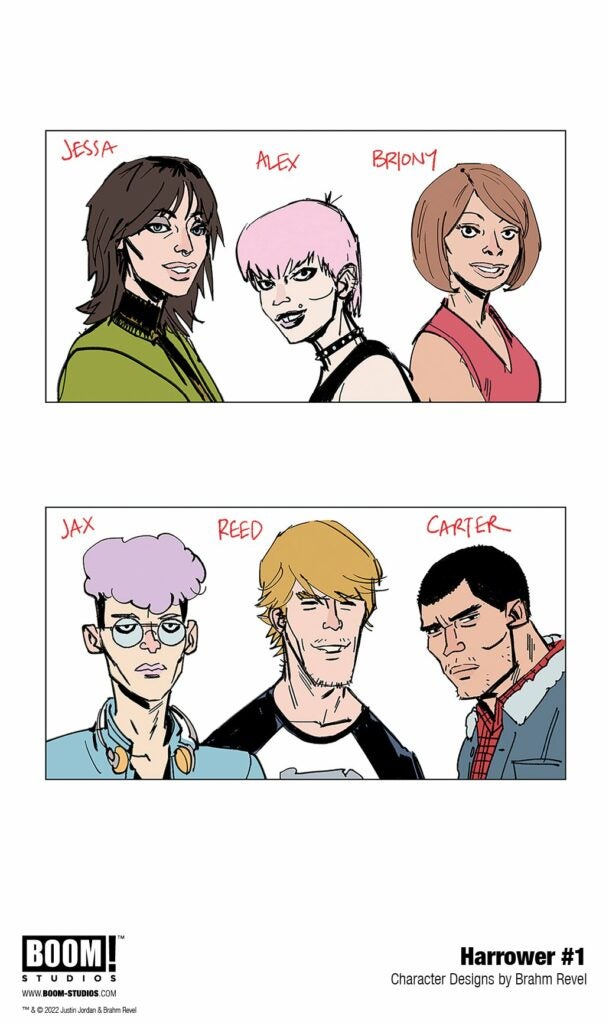 The comic book–which deals with a "horrifying ancient legend that lurks within a small, forgotten town"–will be available in February 2023.
From the writer-artist team of Justin Jordan (Spread) and Revel (Guerillas), Harrower takes readers to the quaint town of Barlowe, N.Y., where there's nothing to fear–except for the Harrower. The town's children wish this boogeyman was just a legend, but "this purveyor of puritanical vengeance against the unrighteous" is very real.
And there's no escape, because the Harrower seems unkillable–and spans generations, always returning. What secrets will Jessica Brink–a teenage girl obsessed with the Harrower–uncover? And will she be able to "escape the pull of her morbid fixation?"
Jordan said, "I love horror. And in Harrower, I want to introduce people to a place where real horror isn't the legendary killer stalking you–but the secrets that spawned them."
Revel called the comic "a super-fun take on the slasher genre, with a very interesting riff on why these bad guys continue to stalk the teens of today. It's right in line with my sensibilities.
Keep reading Horror News Network for the latest from the horror line of BOOM! Studios.