Like father, like daughter.
The much-delayed Blade film remake may be in disarray right now–losing the director can do that to a movie–but Marvel Comics is giving horror fans a consolation prize early next year: the start of a comic book series starring Blade's daughter, Brielle Brooks.
Check out the cover of Bloodline: Daughter of Blade No. 1—courtesy of comicbook.com–on this page. The premiere issue of the new title goes on sale Feb, 1, 2023.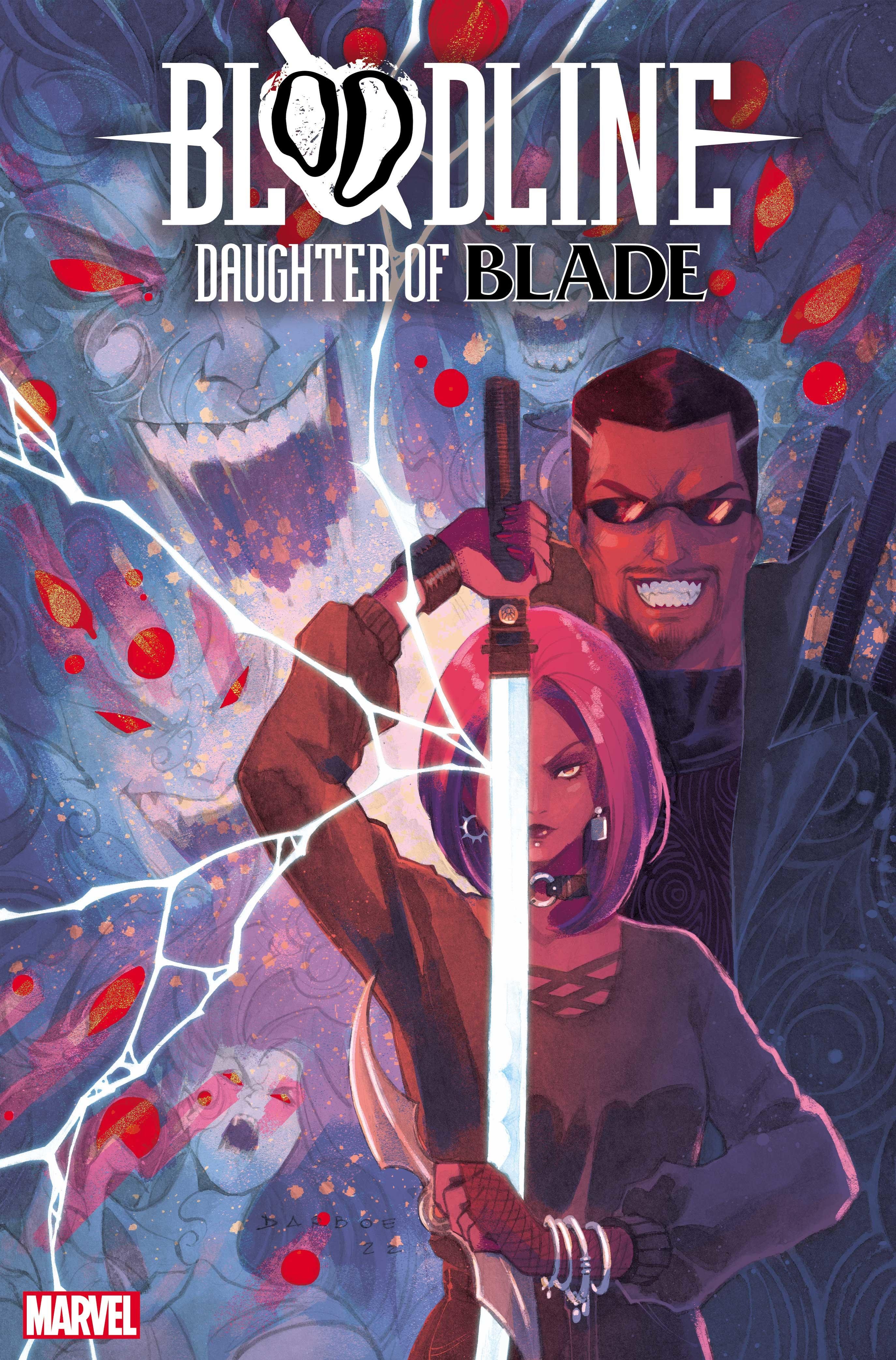 The new comic–from writer Danny Lore and artist Karen S. Darboe–follows Brielle, a "good kid–no matter what her teachers say," according to the book's description. It's not her fault she's "developing vampiric powers and the undead want to brawl."
And, as if Brielle's problems in school weren't enough, she "has a wild ride in front of her. She's about to discover she's the daughter of the vampire hunter and Daywalker known as Blade."
Keep reading Horror News Network for the next update on the Blade remake, as well as the comic book adventures of his daughter.