The Daywalker is finally here.
Marvel Studios may be having a problem getting its Blade reboot onto the big screen, but fans can pre-order a new Blade 1:3 Museum Statue next week from Premium Collectibles. Check out photos of the statue–courtesy of Screen Rant–on this page.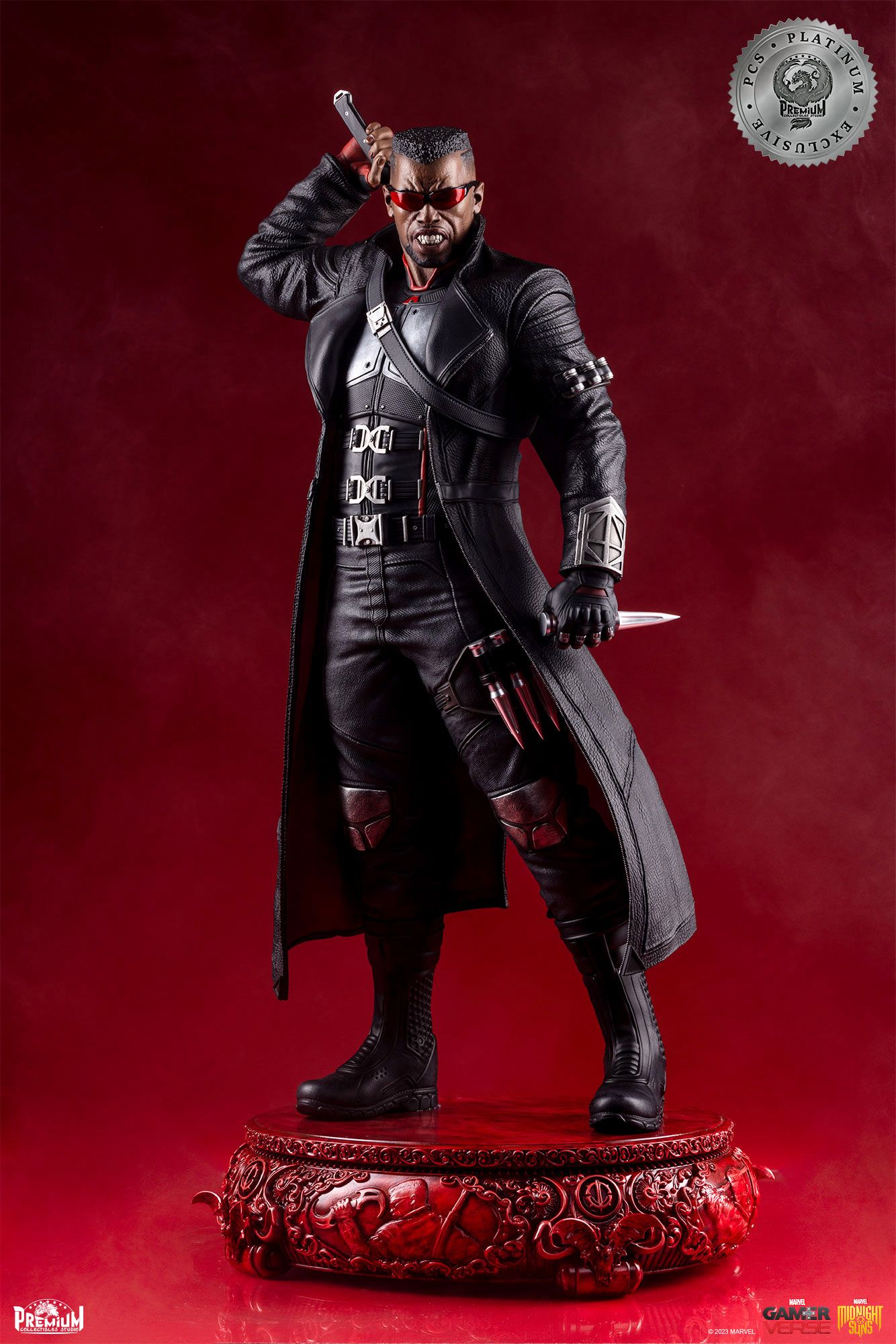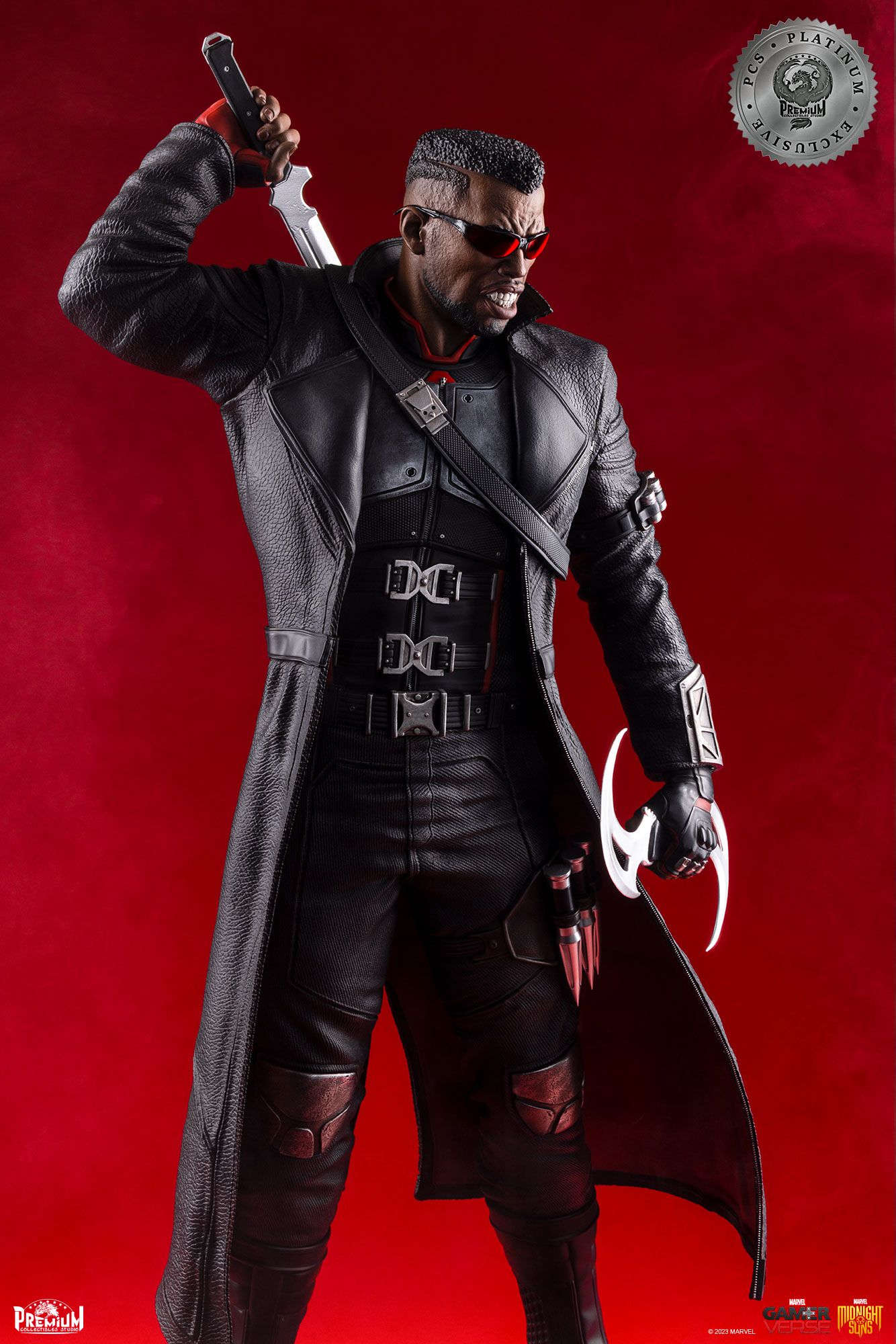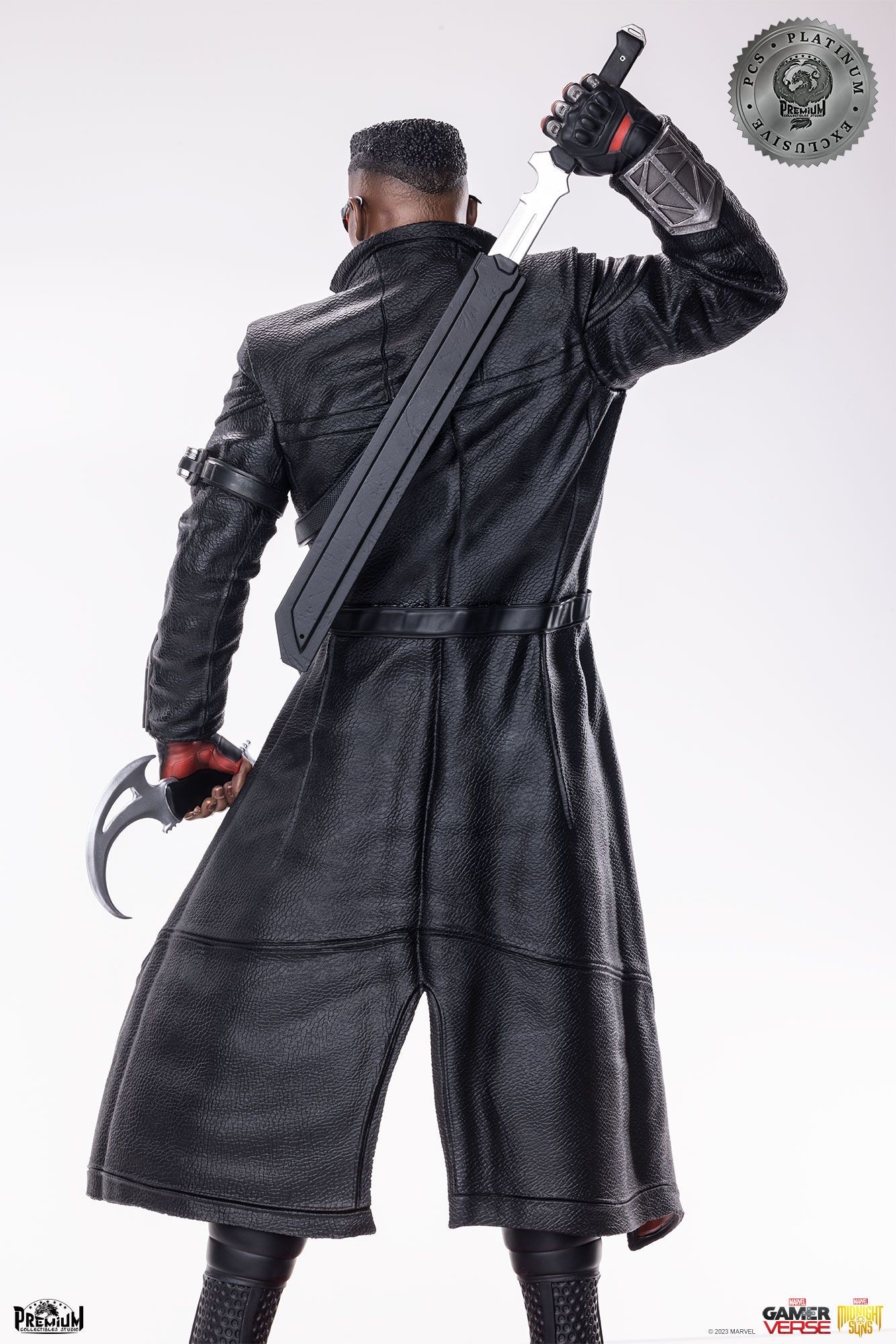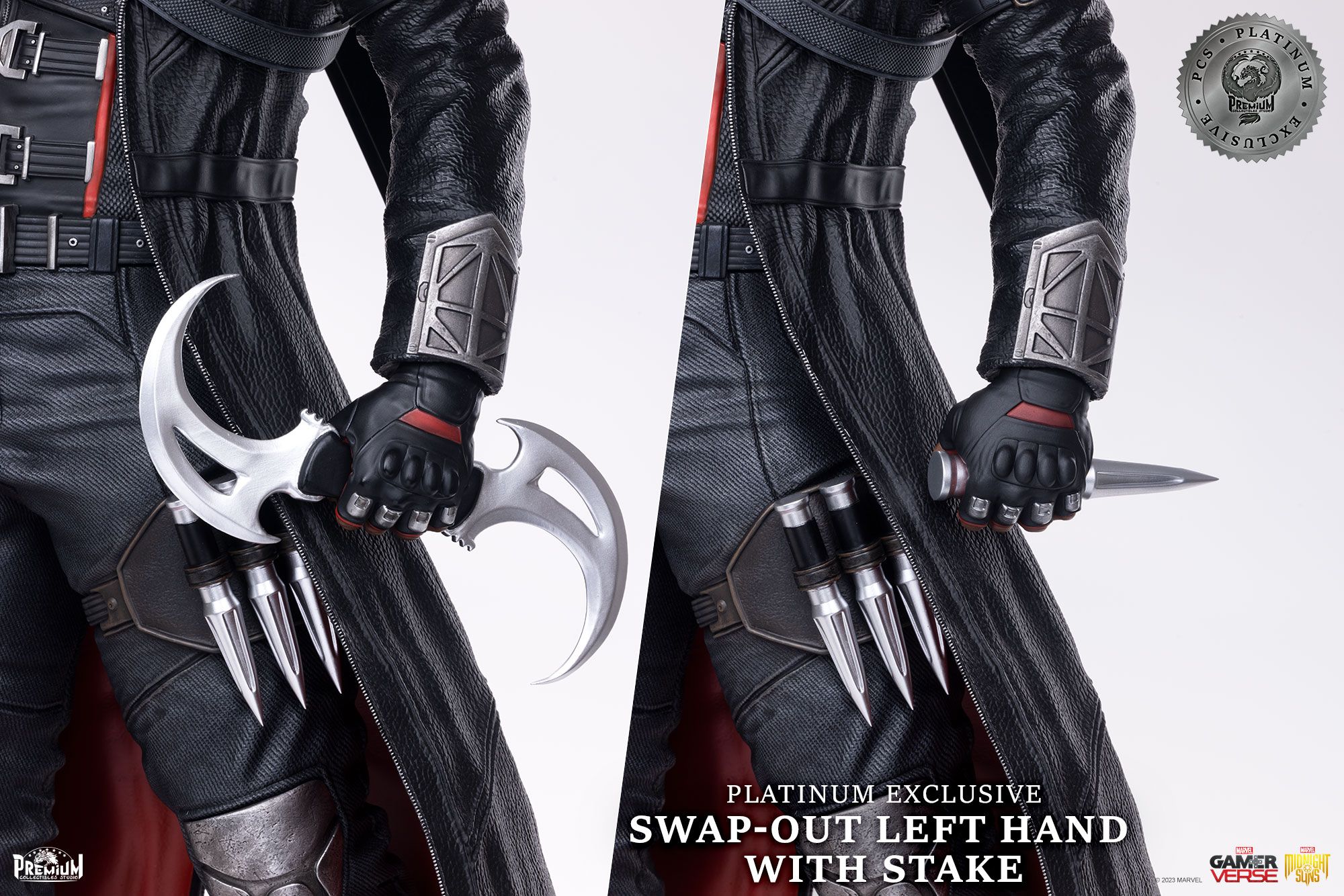 The new statue–which does not yet have a release date–can be pre-ordered May 25. The figure is based on the vampire hunter's look in the Midnight Suns video game.
The statue stands 29 inches tall and comes complete with Blade's signature red-and-black jacket, metallic sheen on the weapons and body armor and a pedestal base. The collectible also has two portraits (one with his sunglasses and one stone-faced without glasses) and a swap-out left hand that can be fitted with a silver stake or glaive.
The Blade remake–starring Mahershala Ali–is currently on hold due to the ongoing Writers Guild of America strike, with its projected Sept. 6, 2024 theatrical release date in jeopardy.
The Marvel Comics Blade character–created by writer Marv Wolfman and artist Gene Colan–made his first appearance in The Tomb of Dracula No. 10 back in 1973.
Keep reading Horror News Network for the latest in horror collectibles–and on the Blade reboot.