Looks like the aliens are coming back.
The sequel to the 2011 horror-s/f flick Attack the Block seems to be gaining some momentum, with star John Boyega recently posting an image of the cover page of the script. Check out the pic–courtesy of Collider–on this page.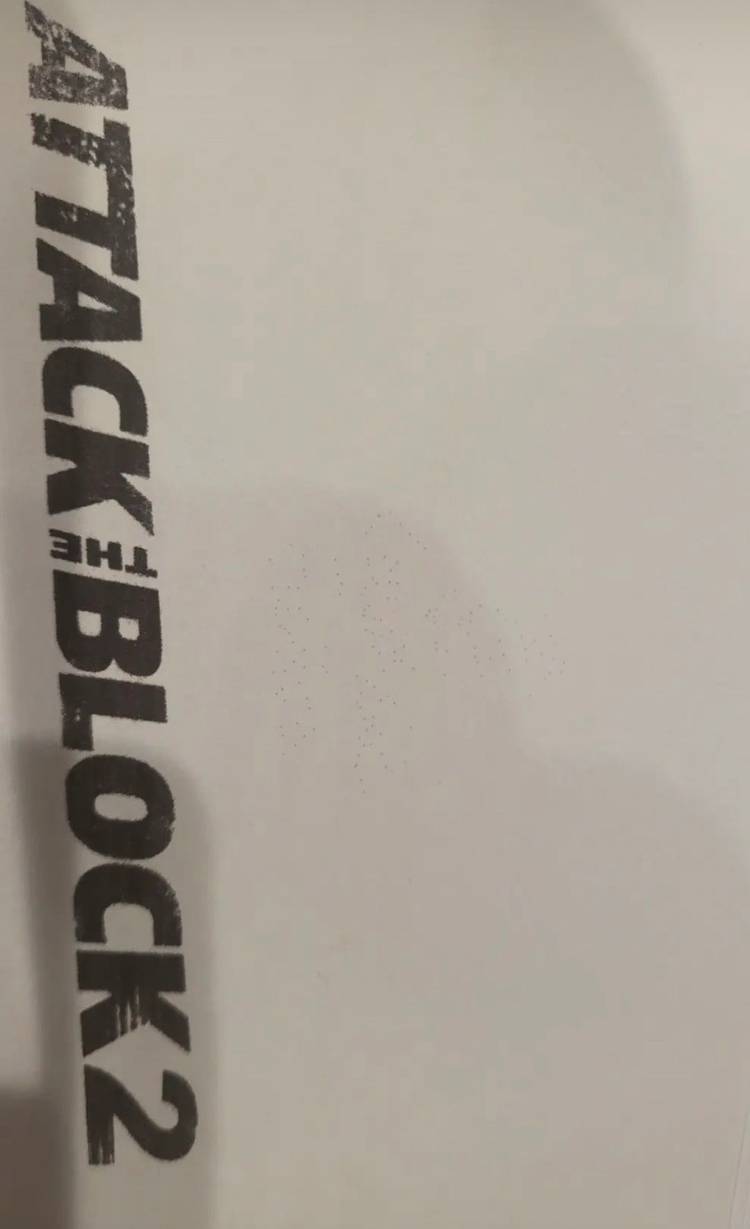 Granted, not much is revealed in the photo (outside of the title), but just the fact that a script apparently has been written is a step in the right direction.
Director Joe Cornish has confirmed he will return for the sequel, along with Boyega as star, but there's been no word at this early stage about other casting choices or a production schedule.
The original Attack the Block–the directorial debut for Cornish, who also wrote the screenplay–stars Boyega, Jodie Whitaker and Nick Frost. The film follows a teenage street gang who have to defend themselves against "predatory alien invaders on an estate in South London on Guy Fawkes Night," according to the logline.
The original did not fare well at the box office despite positive critical reaction–with particular praise for Cornish's direction and Boyega's performance.
Keep reading Horror News Network for the next update on Attack the Block 2.